Chasseneuil du Poitou
Landscape renovation carried out in collaboration with Philippe LOOSFELD to create an outdoor space: entrance-reception and natural stone terrace with a guarantee of non-slip.
< Retour aux réalisations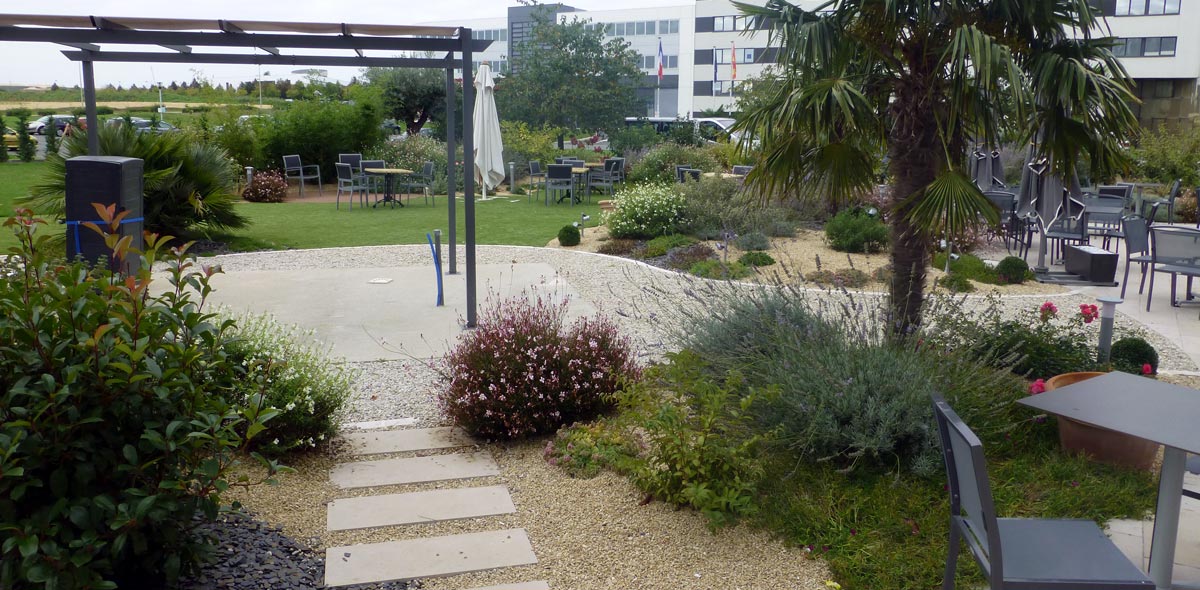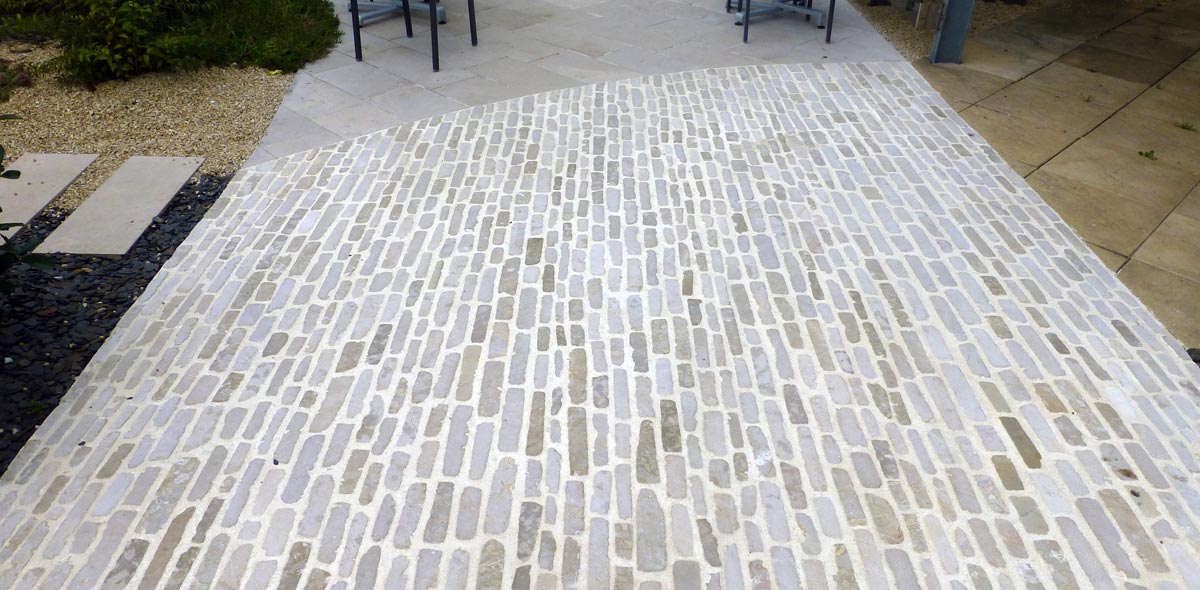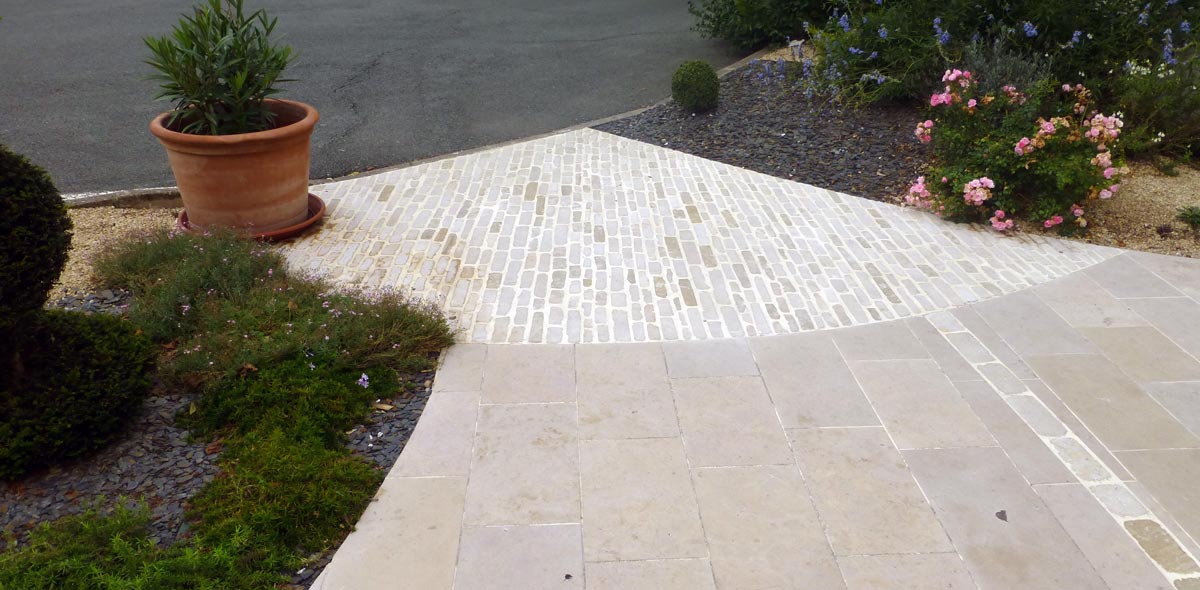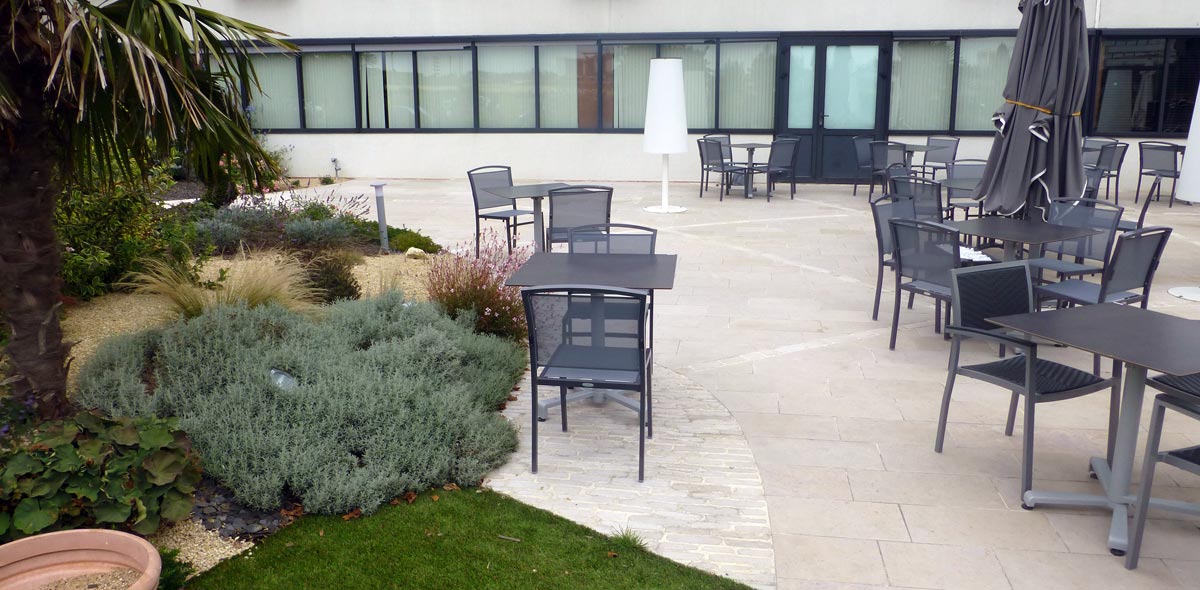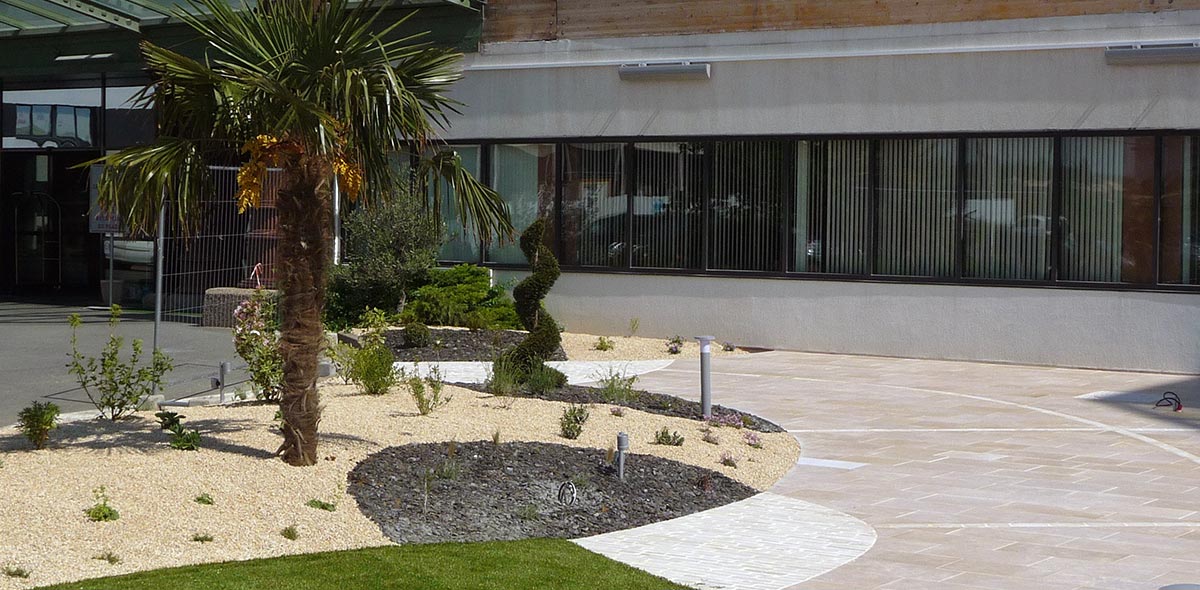 Le petit + CALMINIA®
The wide range of CALMINIA® setts and slabs and the natural stone finishes corresponding perfectly with the customer's expectations beautiful harmony of shades, a very good value for money and a total respect of non-slip to accommodate the client of the hotel safely even in rainy weather.
Chasseneuil du Poitou - 86
Parvis de la place de la Mairie
2013
Terrasse – accueil-parvis - entrée
En savoir +
In 2013, the hotel mainly working for a business and corporate clientele did important work to restore its exteriors. The project designed by Philippe LOOSFELD, landscapper, is based on the know-how and the quality of CALMINIA natural stones.
The most important objective in this project was to find the best compromise between a good value for money and a real garantee of non-slip for the hotel's customers.
In these conditions, CALMINIA suggested key products of its range of product such as CALMINIADE setts, slabs withs ground finishes and comfort setts. All the setts and slabs provided are made of natural stone, coming from the limestone quarry of CALMINIA®.
< Retour aux réalisations