Sandstone
KERALA® is the most unchanging sandstone though time.
Calminia brings you back a few millions years ago with the KERALA® sandstone. KERALA is coming from a sedimentary rock and has an exceptionnal quality of stone. Particularly appreciate for its qualities of resistance to climatic or chemical aggressions.
With our experience, we can also affirm that this durable natural stone beautifies itself with time..
Whith it large shades of colors, the KERALA sandstone allows very harmonious combinations with old and modern architecures.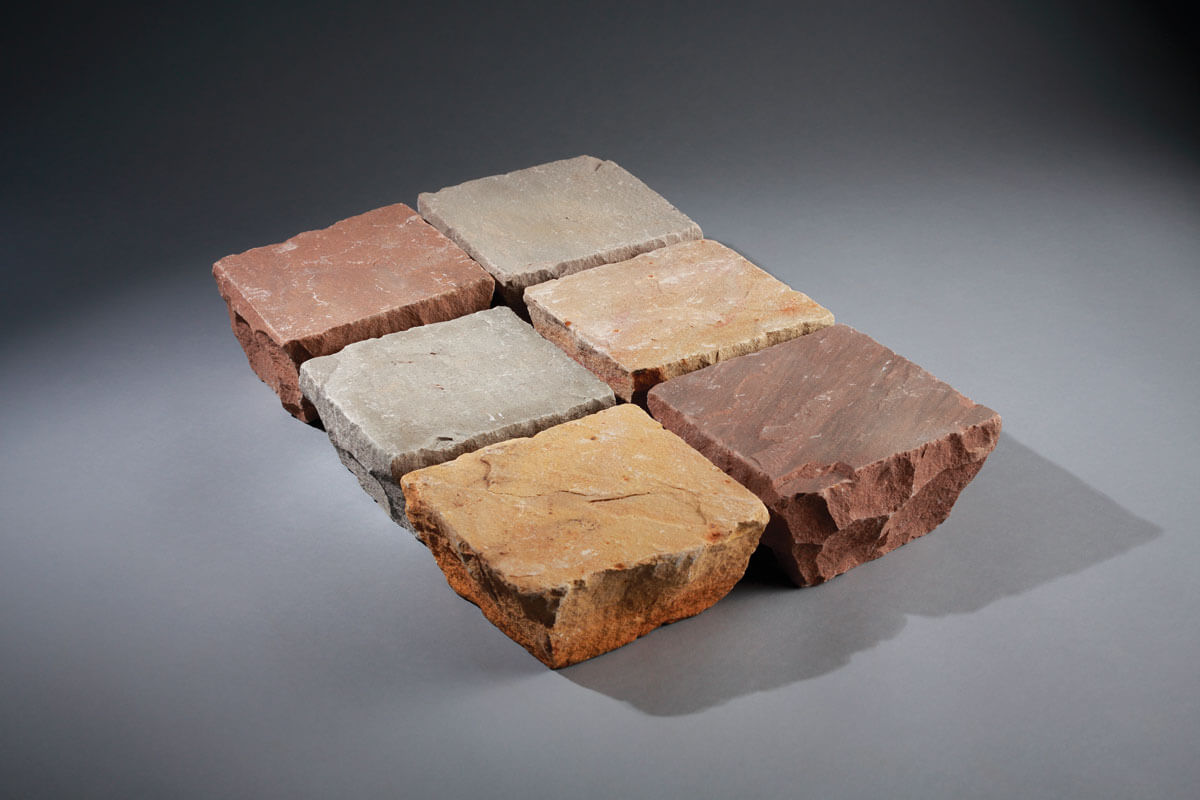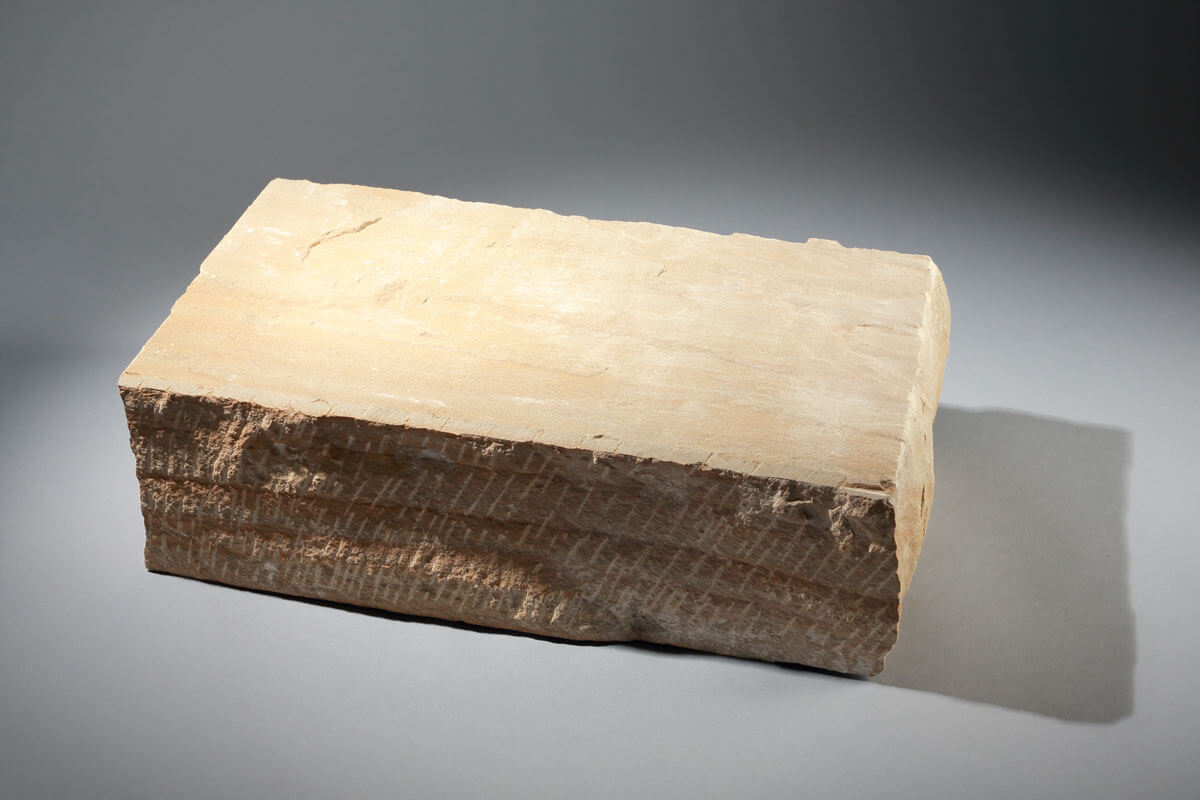 On the technical side, it perfectly adapt to the safety regulations concerning the risks of slipping. It's really simple to lay it and has a good value for money. KERALA is a sandstone highly demanding thanks to :
A wide range of products : setts, borders (many formats available).
A unique finish appearance with a large range of colors from beige-ocher to pink or orange.
Finishes : CALMINIA® give you on the possibility to chose your finishes.
Calibrated product.
KERALA is a sandstone extracted from one of the largest quarry sandstone in India. It is responding to an ethical approach where child labour is prohibited and significantly puniched. In addition, a quarry operating charter is scrupulously respected in order to control a process that respects environmental conditions (rentetion pond / return of embankments in quarry…).

Thanks to our A.E.O certification, import and international transport procedures are simplified. The delivery time are also reduced.

Please note that :
KERALA® is registered trademark – exclusive sandstone which improves the range of CALMINIA® products.
KERALA® is a sandstone of ethical quality : non-freezing, low slip, suitable for cars, long working life and good value for money