CALMINIADE®
Setts - Limestone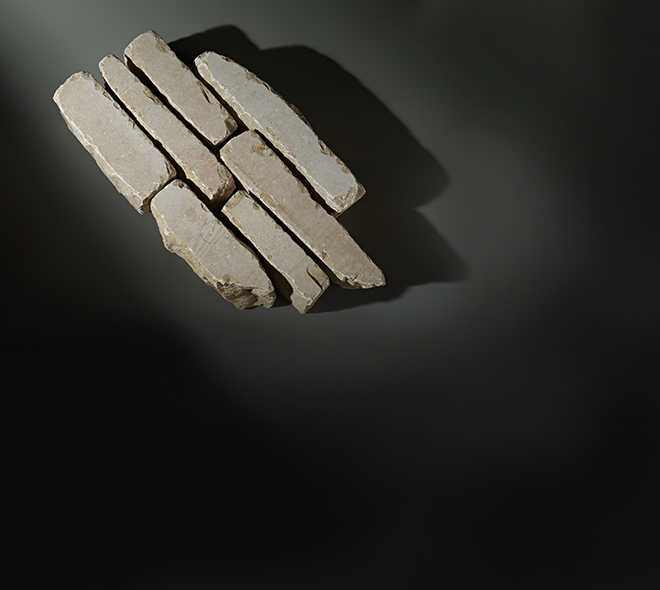 Sett with top and bottom faces sawn and the four edges rough-hewn.
< Retour aux produits
caractéristiques
Formats et Dimensions disponibles
Variable length: from 10 to 25 cm.
Variable width: from 2 to 6 cm.
Thickness: 6 – 8 -10 -12 cm
Finition de surface
Finition des chants et arêtes
CALMINIADE®
est recommandé pour...
Transitable areas
Landscapped areas
Terraces
Aisles
Les points
FORTS
Frost resistant
A good value for money
Unique rendering
Easy to lay