Ancenis (Loire-Atlantique / 44)
BYZANCE® by CALMINIA® is a « trapeze » sett made of natural limestone/marble which has a particularly character and shape.
< Retour aux réalisations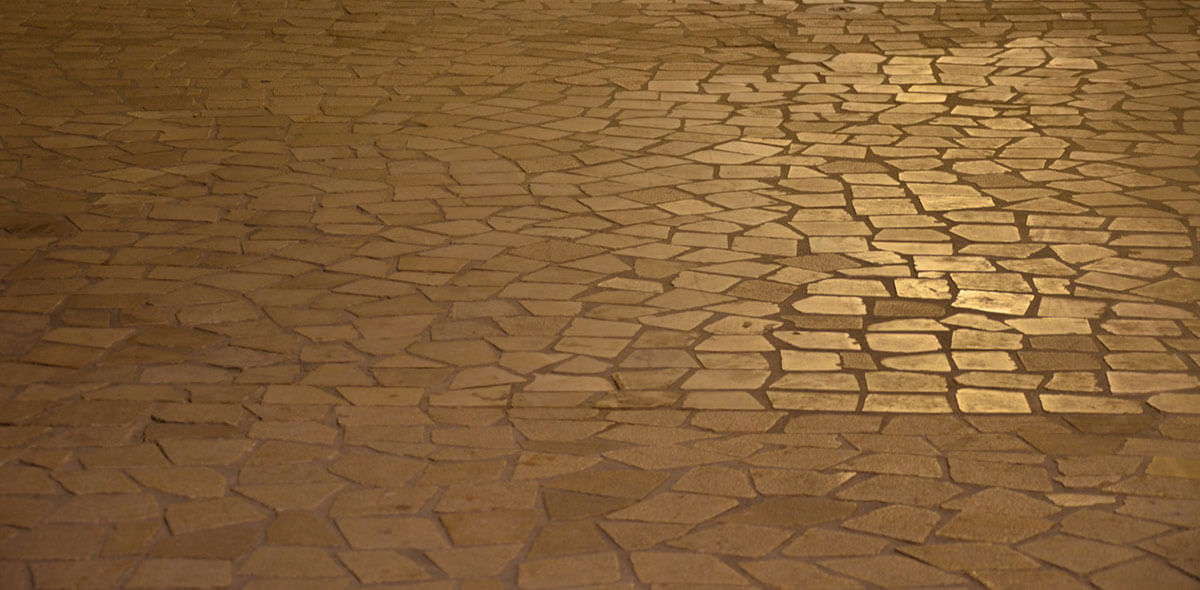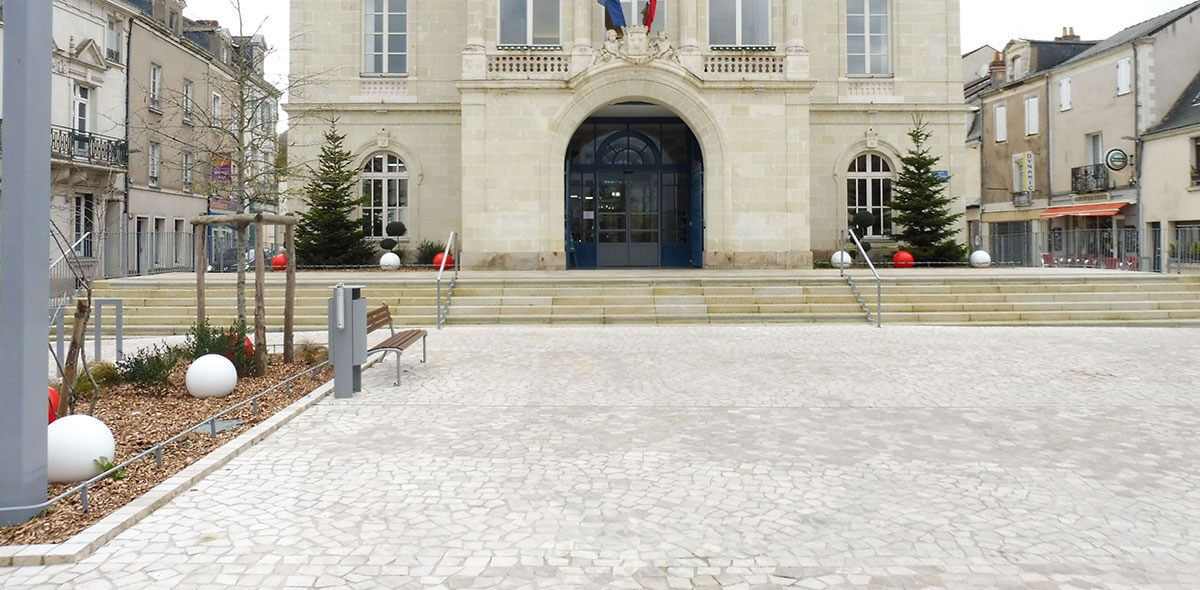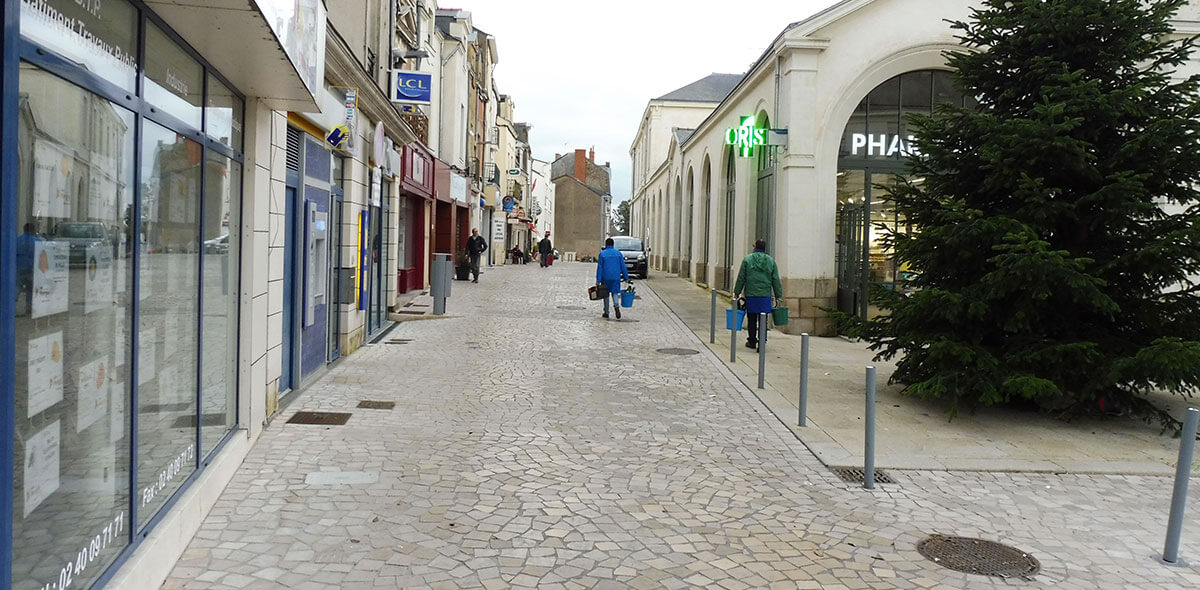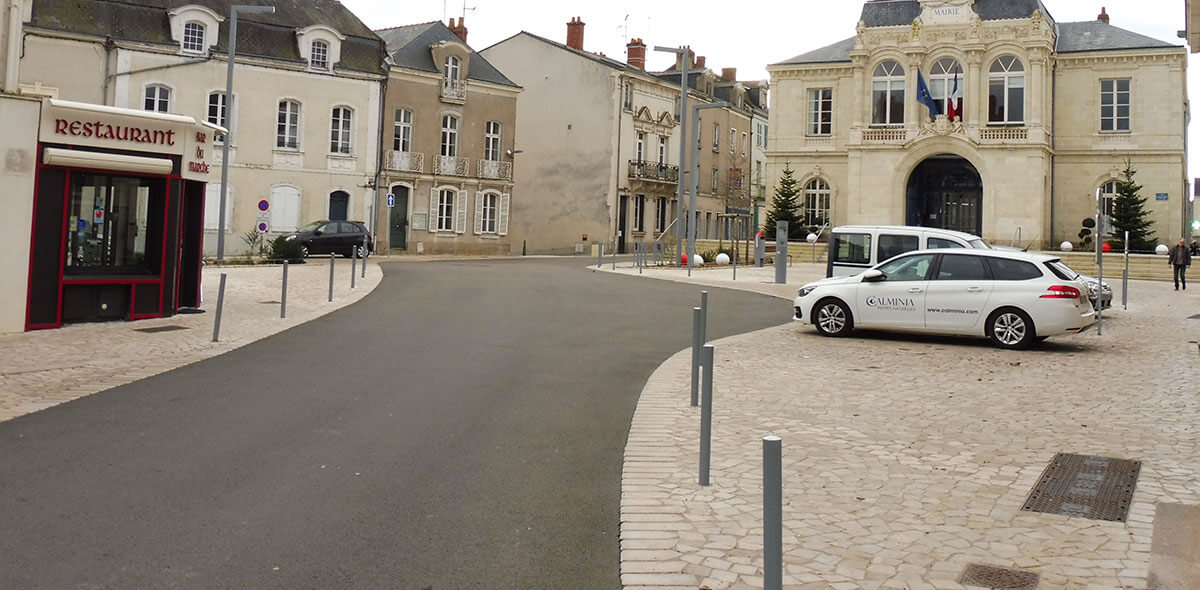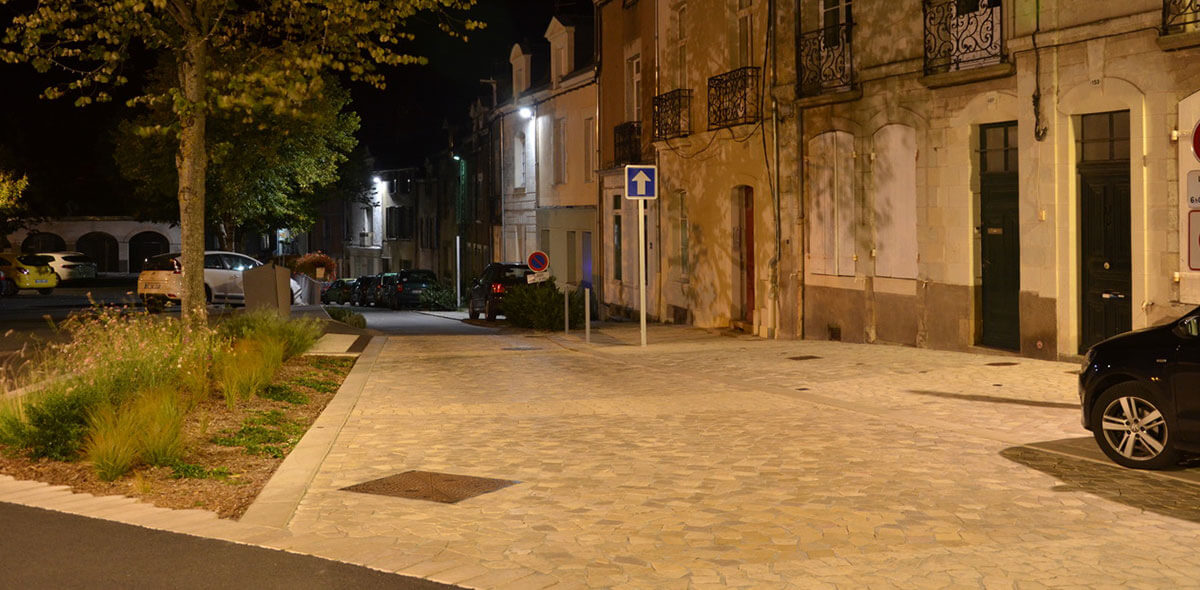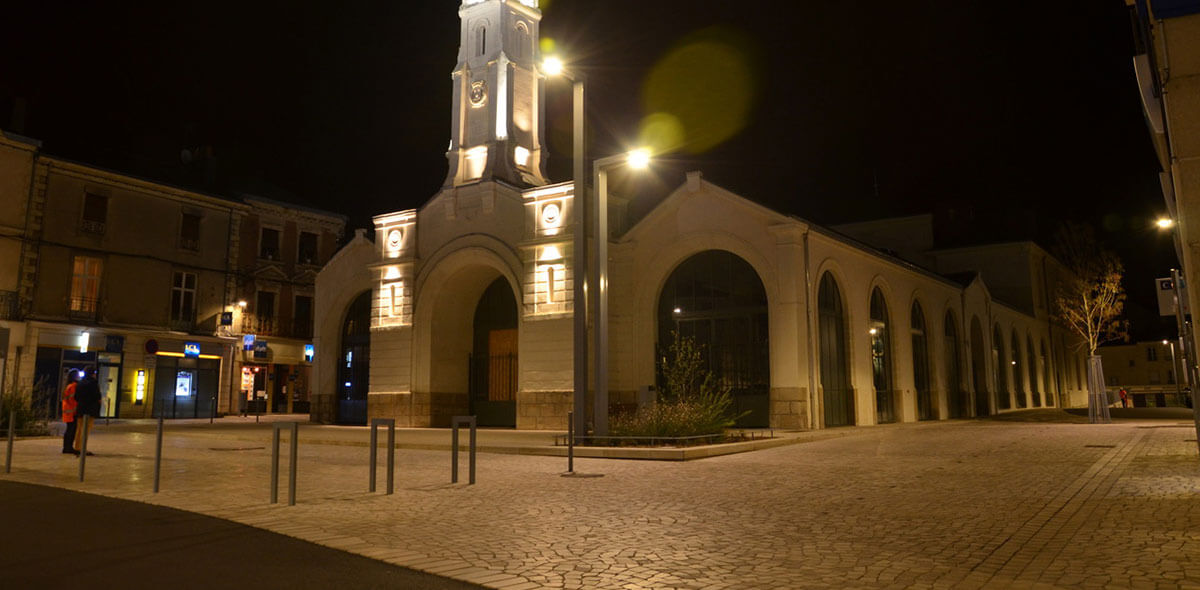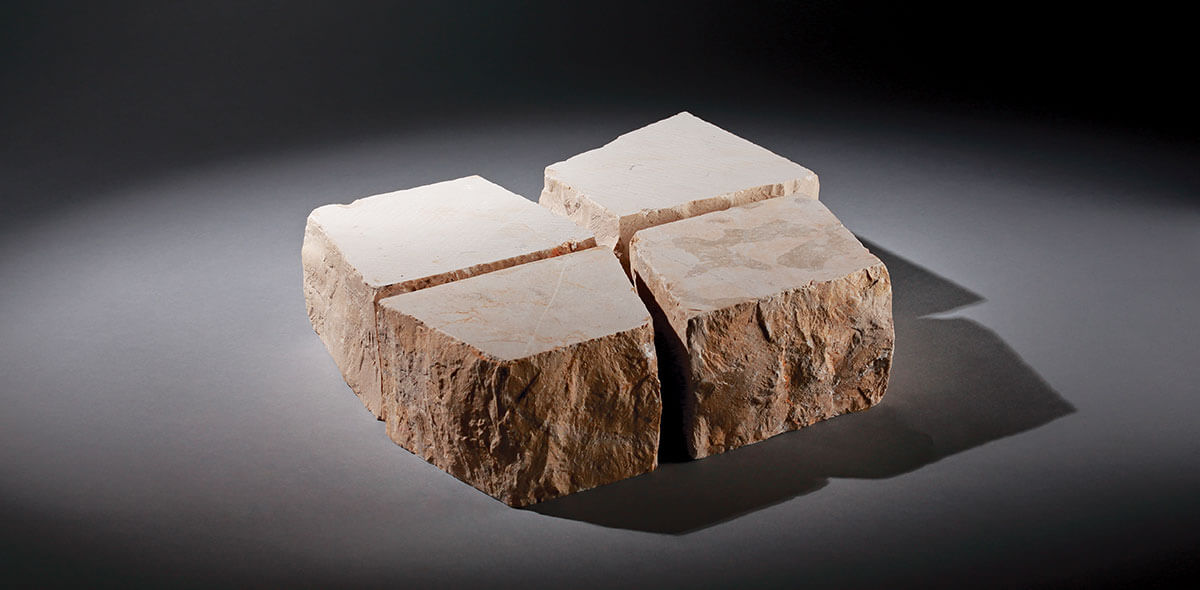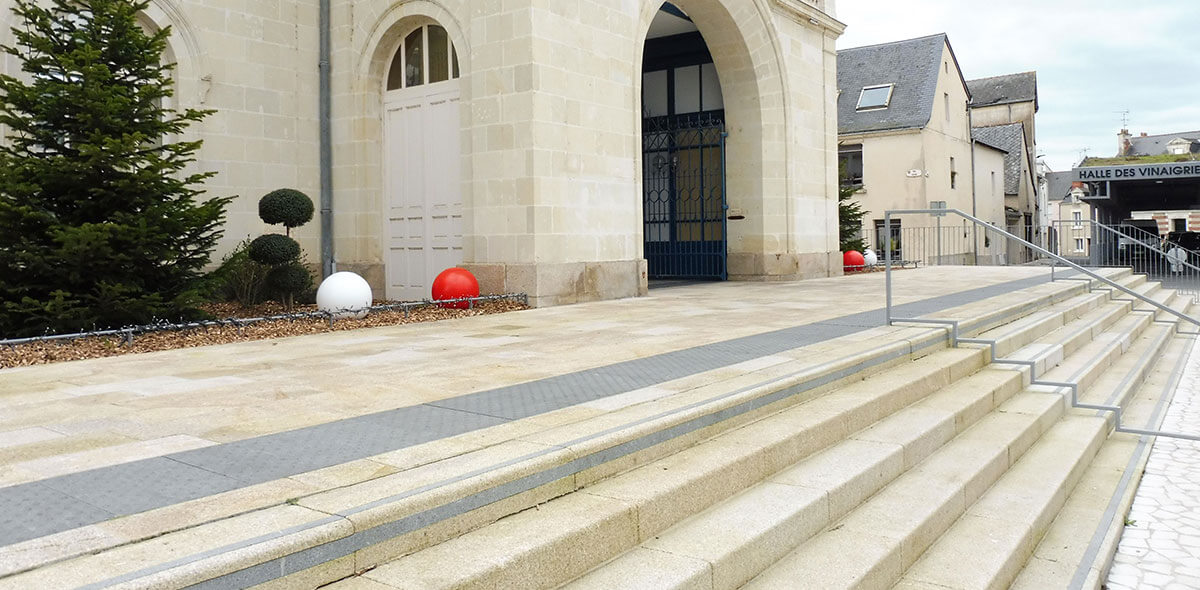 Le petit + CALMINIA®
On its area production in Lusignan, CALMINIA managed perfectly its natural stones processing chain. So when a very specific request is made, everything is technically studied and implemented to obtain the best possible result. The trapezoidal BYZANCE sett were developed specifically to meet a bold request from the city of Ancenis in the department of Loire, close to Nantes.
CALMINIA, recognized as an expert of natural stone in the Loire Atlantique department has implemented its know-how on the central square, the parvis of town hall, pedestrian spaces and parking in the city of Ancenis.
Result: a trapezoidal sett, with top and bottom faces sawn with 4 to 5 edges rough-hewn.
Ancenis - 44
2017
Place Centrale, Parvis de mairie ou église, espaces piétonniers, stationnement.
En savoir +
BYZANCE® is a limestone sett of clear color resulting from our quarries which presents a character and a dimensioning out of the ordinary. This sett left its marks in all achievements whith its trapezoidal geometry and its singularly aesthetic appearance.
In addition to its aesthetic appearance, BYZANCE® has intrinsic qualities and very appreciated technical characteristics. Its trapezoidal shape facilitates the laying, even on large surfaces, because there is no longer any concern for alignment with this form of sett comparatively to a rectangular sett which will require more meticulousness and precision.
BYZANCE has a good value for money. Non-slip, with different possibilites of finishes (as sawn, flamed or bush-hammered) it allows to realize original achievements from the most contemporary to the most classical architectures.
< Retour aux réalisations